Mastercard & Bank of America Support Small Business Growth with Launch of Second Annual "Grow Your Biz Contest"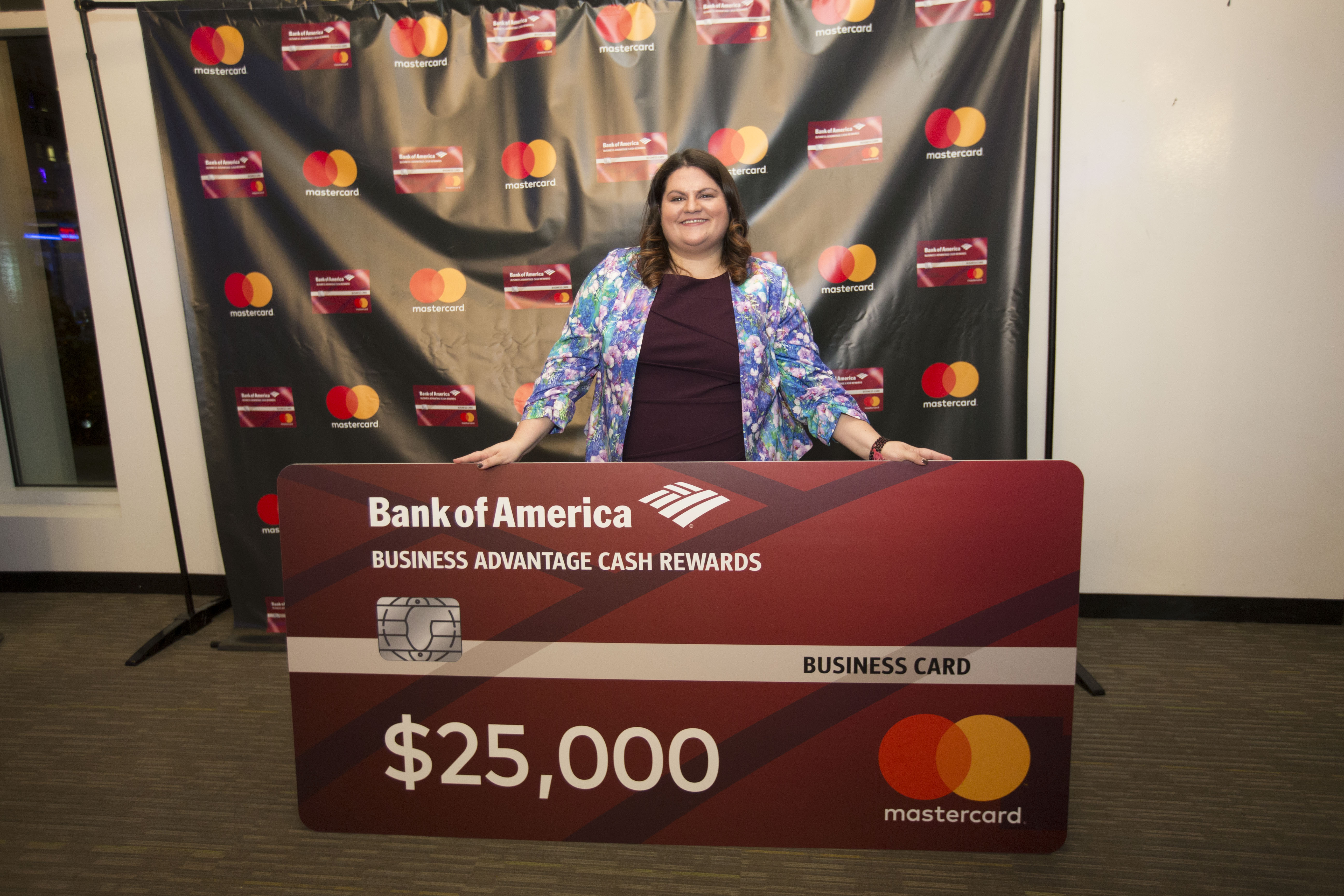 Four finalists will pitch their business to the Grow Your Biz Panel for the opportunity to win $25,000 and industry-expert consultation 
PURCHASE, NY – September 5, 2018 – Sixty percent of small businesses nationwide are planning to grow their businesses over the next five years*. Mastercard and Bank of America want to help them do just that with the launch of the second annual Grow Your Biz Contest, a call to action for small business owners from across the country to pitch their business for the opportunity to win $25k and business consultation with industry experts.**
"At Bank of America, we're committed to supporting the ideas, goals and unique banking needs of small businesses throughout the nation," said Sharon Miller, head of small business at Bank of America. "Grow your Biz is a great opportunity to consult an expert and access capital for your business.  Every minute matters when you run a business, so we've made participation as simple as possible.  I look forward to hearing from small businesses across the country about their plans to grow."
To enter the Grow Your Biz Contest, small business owners must answer the simple question, "How will you grow your small business?" by submitting a video (up to 1 minute) online.
From the submissions, four finalists will be identified for their creativity and business strategy to receive a $1,000 Mastercard prepaid card, one-on-one business consultation with industry experts and the opportunity to pitch their businesses to the Grow Your Biz Panel during the final event in New York City on November 8, 2018.
"We are thrilled to take the Grow Your Biz Contest to a national level and extend this opportunity to small businesses across the country," said Ginger Siegel, Head of North America Small Business, Mastercard. "By collaborating with Bank of America, we can provide small businesses with holistic solutions and tools to meet their business, consumer and community needs."
We've gathered a panel of expert judges for the Grow Your Biz Contest finalists to present to including Create and Cultivate CEO Jaclyn Johnson, host of CNBC's "Cleveland Hustles" Bonin Bough, Head of North America Small Business for Mastercard Ginger Siegel and Northeast Small Business Divisional Executive for Bank of America Kevin Kelly. The judges will provide all finalists with individual consultation sessions and select one grand-prize winner who will receive $25,000 to pursue their business plan. 
Last year's Grow Your Biz Contest focused on the Boston market where four finalists demonstrated great enthusiasm the desire to grow and grow smart. From Intriguing Hair's beautifully styled hair, Birch Baby's organic baby products, Paddy Wagon's inflatable pubs, and the Grow Your Biz Contest winner More to Love's inspiring mindfulness, each finalist showed their unique value and how they planned to take their business to the next level –  all they needed was a jump start with the proper tools and resources.
Mastercard and Bank of America continue to make it a priority to deliver the right resources that help give small business owners the competitive advantage to grow smart and expand successfully, including small business rewards and benefits as seen through the recently introduced Bank of America Relationship Rewards.
* As sourced in the spring 2018 Bank of America Small Business Owner Report
About the Grow Your Biz Contest
**NO PURCHASE NECESSARY. Void where prohibited. Open to small business owners in the 50 US and DC, 18+. Ends 9/30/18. Restrictions apply. Click here for Official Rules.
About Mastercard
Mastercard (NYSE: MA), www.mastercard.com, is a technology company in the global payments industry. Our global payments processing network connects consumers, financial institutions, merchants, governments and businesses in more than 210 countries and territories. Mastercard products and solutions make everyday commerce activities – such as shopping, traveling, running a business and managing finances – easier, more secure and more efficient for everyone. Follow us on Twitter @MastercardNews, join the discussion on the Beyond the Transaction Blog and subscribe for the latest news on the Engagement Bureau.
About Bank of America 
Bank of America is one of the world's leading financial institutions, serving individual consumers, small and middle-market businesses and large corporations with a full range of banking, investing, asset management and other financial and risk management products and services. The company provides unmatched convenience in the United States, serving approximately 67 million consumer and small business clients with approximately 4,400 retail financial centers, including more than 1,700 lending centers, more than 1,900 Merrill Edge investment centers and more than 1,300 business centers; approximately 16,100 ATMs; and award-winning digital banking with approximately 36 million active users, including 25 million mobile users. Bank of America is a global leader in wealth management, corporate and investment banking and trading across a broad range of asset classes, serving corporations, governments, institutions and individuals around the world. Bank of America offers industry-leading support to approximately 3 million small business owners through a suite of innovative, easy-to-use online products and services. The company serves clients through operations across the United States, its territories and more than 35 countries. Bank of America Corporation stock (NYSE: BAC) is listed on the New York Stock Exchange.
For more Bank of America news, including dividend announcements and other important information, visit the Bank of America newsroom. Click here to register for news email alerts.
Mastercard Communications Contact
Sarah Ely
914.249.6714
Bank of America Communications Contact
Don Vecchiarello
980.387.4899