5 Great Advantages of Tape-in Hair Extensions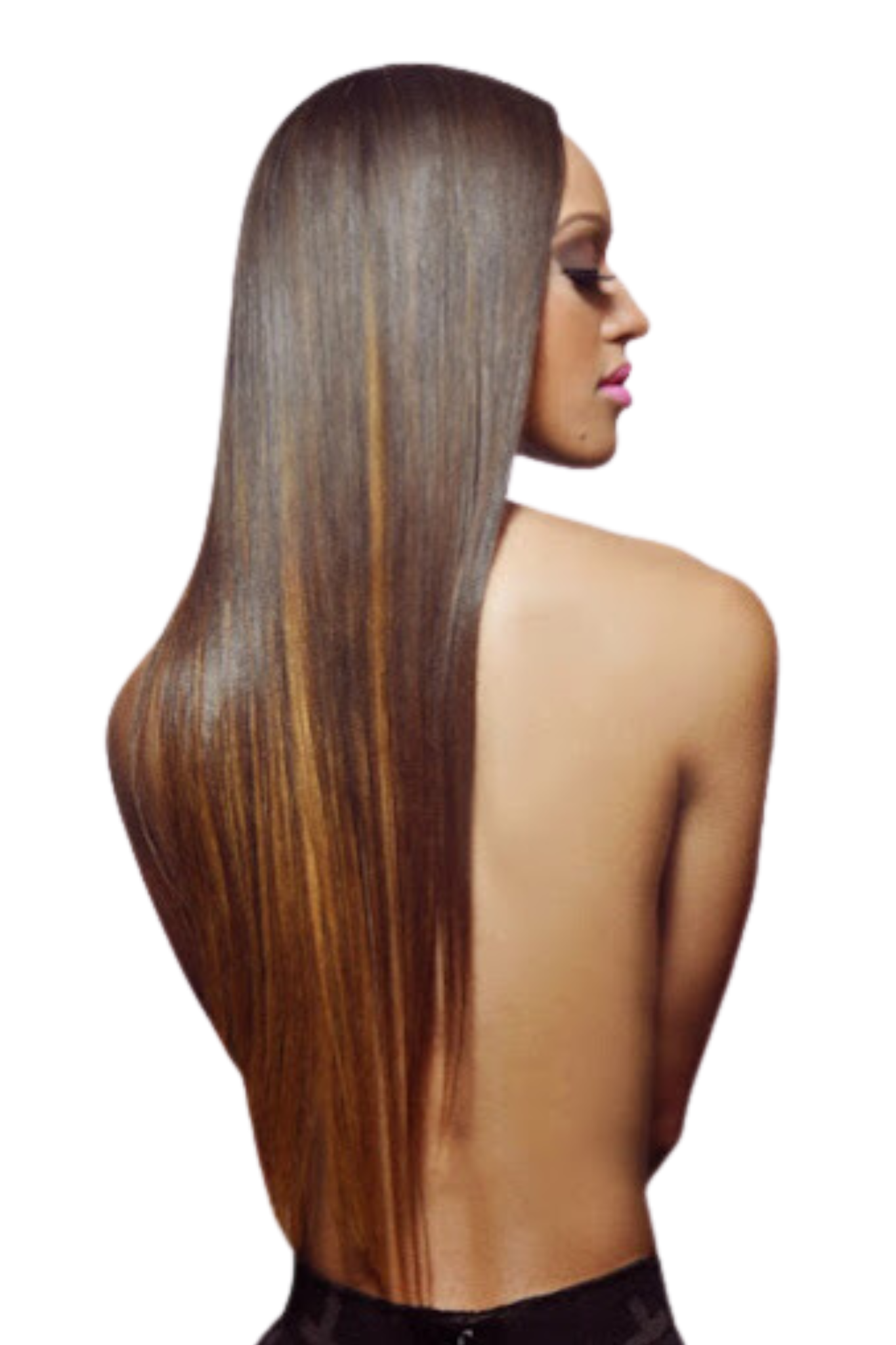 When most women think of adding length to their hair they normally think of clip-in extensions since they are convenient and easy to take in and out; but have you ever considered tape-in extensions?  If you are tired of the time consuming effort of removing clip-ins, why not consider tape-in extensions? Never heard of them?  Maybe that's because they are a relatively new technique being used in the hair industry. They work very well for women that have thin or fine hair because they can be positioned higher on the head to create more volume.
They are less time consuming than clip-ins and are easy to care for.  You can get a full application of tape-in extensions in less than one hour.  Tape-in hair extensions are actually the most popular "go to" method for creating beautiful voluminous hair that blends naturally and doesn't look fake.  Here are just a few advantages of getting tape-in hair extensions.
Lightweight and Blendable-Tape-in extensions have a lot of hair on one strand of tape and are much lighter than their counterpart micro-links; which only have about 8 to 10 strands of hair and are much heavier.  Also, if you have shorter hair and are trying to blend in extensions; it is much easier to blend tape-ins than it is to blend clip-in.
Why?  For clip-in extensions to look natural on shorter hair, you would have to invest in at least 220 gm of hair for the volume needed to make them blend. Adding this much hair can make the hair look bulky and unnatural.  With tape-in extensions, there are more hairs on one strand of tape and so you use less and they look more natural.  Tape-in hair extensions also lay flatter against the head and this makes them less bulky and virtually undetectable.
Safe for the Hair-Tape-in extensions will not damage the hair shaft, they are bonded to your natural hair using a tape strand.  The wefts are applied row by row and your natural hair is sandwiched in between.  There are no tools or chemicals used that will damage or cause stress to your natural hair such as sewn in weaves or micro beads.
Longevity-Tape-in hair extensions; depending on the quality of hair can last for much longer than clip-in hair.  This is because they are softer and offer more flexibility. Tape-in hair extensions can last up to 3 months if taken care of properly and are reusable for up to one year.
Toning and Balancing hair is much easier-Another big advantage to using tape-in extensions are that you can tone and balance your hair at the same time to make sure everything looks and blends nicely and are the same color.  It's a great convenient and alternative option to clip-in hair that you have to tone or color separately when you want to use them.
Cost-Tape-in hair extensions are much less expensive than the more permanent types of extension methods. The reason for this is the minimal amount of effort needed for the application process.  Also, the actual construction of the 1" tape wefts cost much less to make than the individual hair extensions.  Even though the quality of the hair may cost the same, overall the tape-in extensions costs are much lower.
Tape-in Extensions can be a welcome alternative for some women and are currently the best source for keeping low maintenance long luscious locks.  Switching from clip-ins to tape-in extensions may be the best choice for you. They are easy to maintain and easy to apply, what's not too love about them!
Book your next appointment for tape-in hair extensions with the hair extension experts Intriguing Hair.