Juneteenth 2023: Reflecting on Progress, Inspiring Change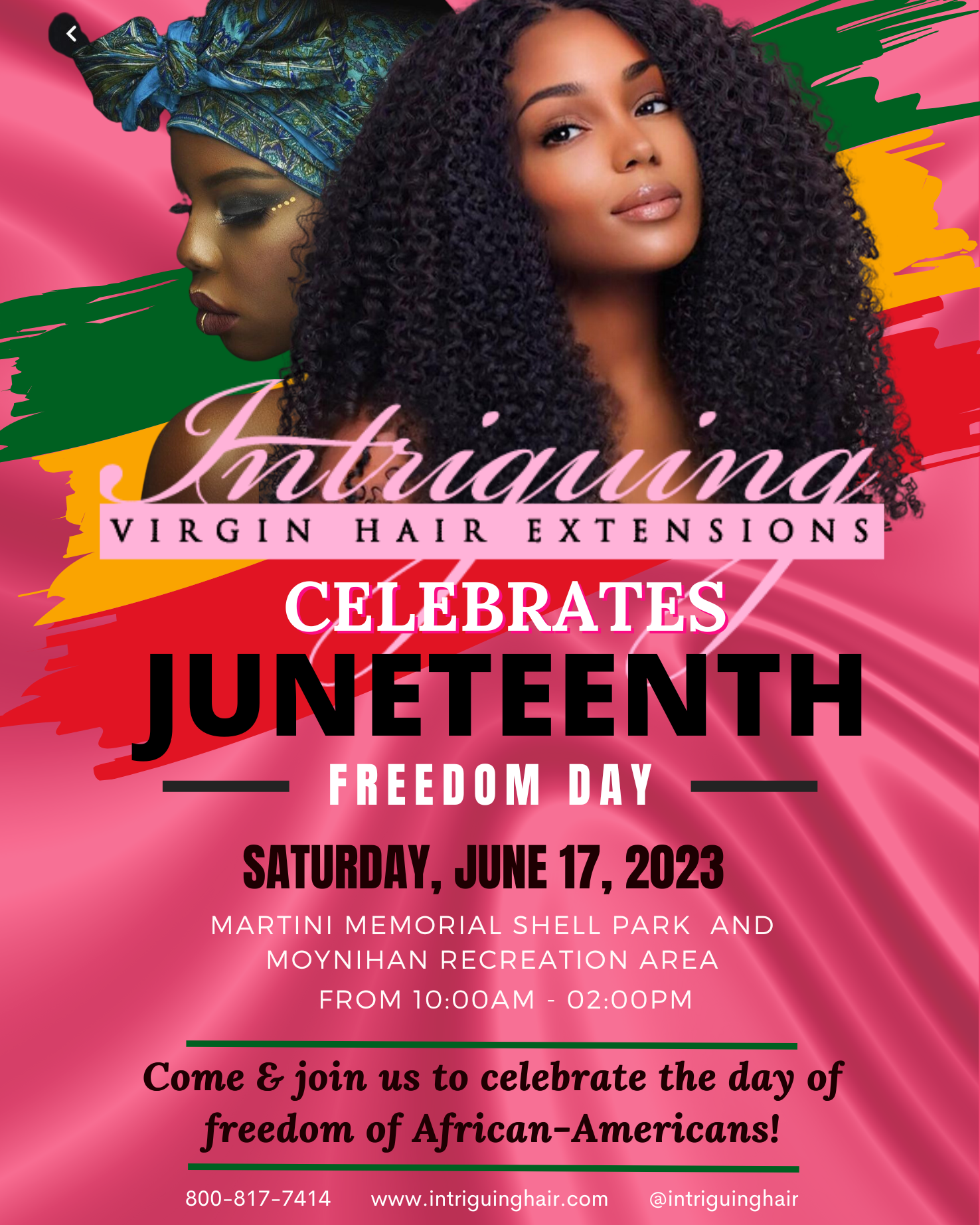 Welcome to Intriguing Hair, where we celebrate Juneteenth 2023, a momentous occasion that commemorates the emancipation of enslaved African Americans in the United States. As we gather together to honor the past and embrace the future, we reflect on the significance of Juneteenth and the various ways people across the nation are celebrating this historic milestone. Join us as we delve into the essence of Juneteenth 2023 and its profound impact on our society.
Understanding Juneteenth:
Juneteenth, also known as Freedom Day or Emancipation Day, holds a vital place in American history. On June 19, 1865, Union General Gordon Granger arrived in Galveston, Texas, proclaiming the end of slavery, two years after the Emancipation Proclamation. Juneteenth represents not only the liberation of enslaved people but also the strength and resilience of the African American community.
The Evolution of Juneteenth:
Juneteenth has evolved from a regional Texas celebration to a nationwide recognition of freedom and equality. In 1980, Texas declared Juneteenth a state holiday, and since then, it has been recognized by 47 other states. In 2021, Juneteenth was designated as a federal holiday, which signifies the growing awareness and acknowledgement of Juneteenth as an important day in American history.
Juneteenth 2023 Celebrations:
Juneteenth 2023 celebrations are taking place across the country, with parades, festivals, and community events bringing people together to commemorate this important milestone in African American history. These celebrations are a time to recognize the progress that has been made towards racial equality and social justice, while also acknowledging that work still needs to be done. Cultural performances, food, and music play a significant role in these celebrations, highlighting the importance of African American culture in shaping American society.
Reflection and Education:
Juneteenth celebrations are also a time for reflection and education, with communities engaging in conversations about social justice, racial equality, and the ongoing fight against systemic racism. Educational initiatives, workshops, and seminars aim to deepen understanding of Juneteenth's historical context and its relevance in today's society. These conversations help to raise awareness of the work that still needs to be done to achieve true equality for all.
Artistic Expressions:
Art and creativity play an important role in Juneteenth celebrations, with artists, writers, musicians, and performers using their talents to commemorate this occasion and express the themes of freedom, resilience, and unity. Visual art, spoken word performances, and musical tributes capture the spirit of Juneteenth and inspire hope for a better future.
Community Activism and Empowerment:
Juneteenth 2023 also serves as a catalyst for grassroots activism and community empowerment efforts. Organizations and individuals focus on initiatives that promote economic empowerment, voter education, and social justice. Community activism has the power to create lasting change and build a more equitable society.
Looking Forward:
As we celebrate Juneteenth 2023, it is important to use this day as a catalyst for long-lasting change. We must continue to address racial inequality and promote social justice in our communities. The significance of Juneteenth lies not only in honoring the past but also in shaping a better future. Let us embrace the future with open hearts and minds and work towards a more inclusive and equitable society.
Therefor, Juneteenth 2023 is a momentous occasion that provides an opportunity to reflect on the progress made while acknowledging the work that still lies ahead. As we celebrate freedom, resilience, and unity, let us remember the importance of Juneteenth as a symbol of hope, empowerment, and a continued commitment to social justice. May this year's celebrations inspire us all to contribute to a more inclusive and equitable society. Happy Juneteenth!