Medical Wigs: What You Need To Know About Them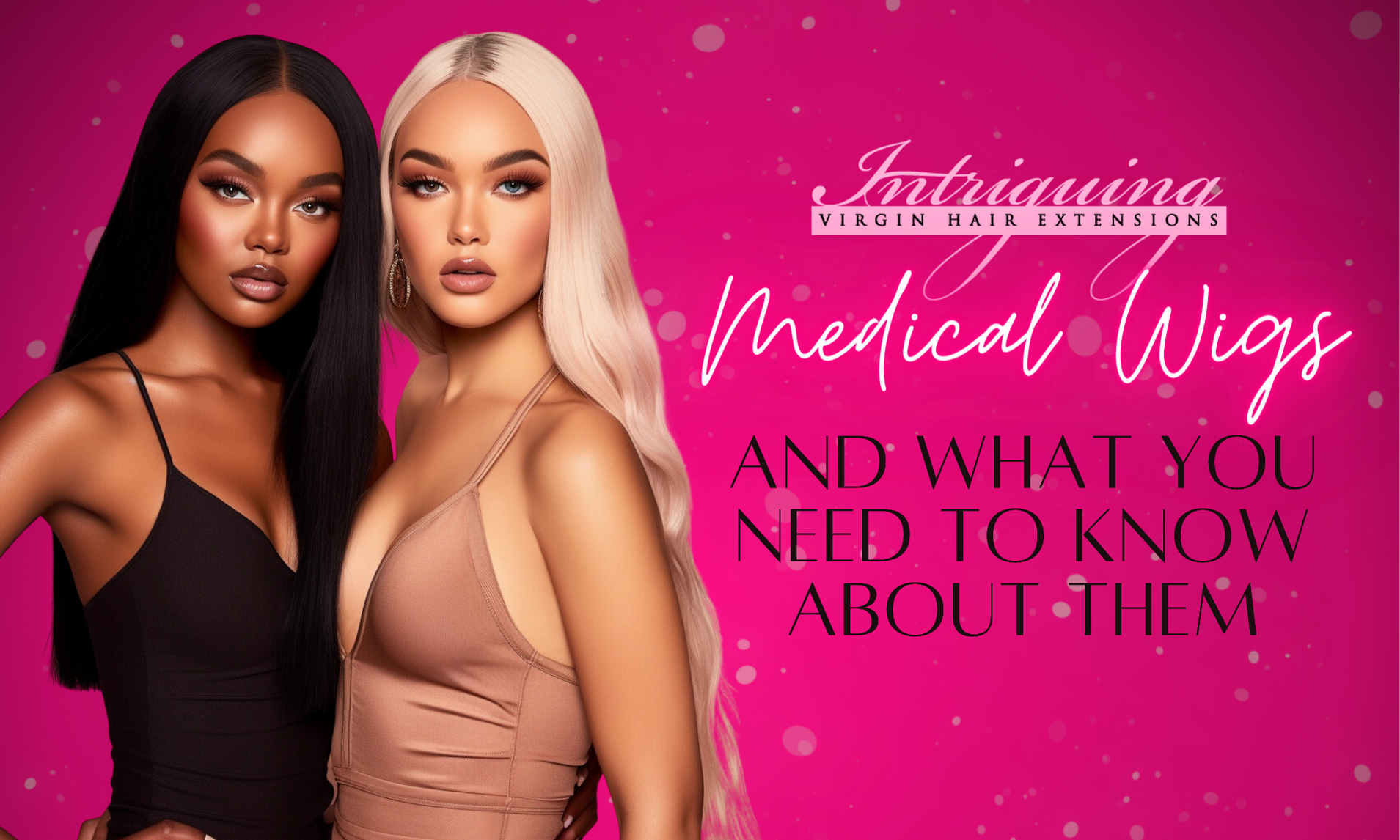 There are some pretty big differences between fashion wigs and medical wigs. The devastating effects from chemotherapy for cancer patients can be overwhelming and leave lasting effects. One of them is having a sensitive and tender scalp. Normally, when a cancer patient is in need of a medical wig, they are searching for a wig that is not only comfortable to wear, but fits their head properly and has an inside soft lining. Sometimes medical wigs are referred to as "cranial prosthesis".
This term just means that the wig is made especially for people who have medical conditions such has alopecia or cancer. Fashion wigs are fine to change up your look, but medical wigs are designed with the specific wearer in mind. Normally, fashion wigs are not lined, are scratchy and do not fit well.
Customization
Did you know that medical wigs can even be customized and molded to the wearer's head? There are different kinds of customized medical hairpieces to choose from depending on the amount of hair you have lost or what you wish to conceal. The general mold is used for total hair loss and is very simple to accommodate, but another customized unit is called a U Part. These hairpiece fittings are used when you leave a small amount of your real hair exposed on top to blend in with your custom medical wig.   When completed, the wig unit will then lay flush against the natural part where your hair will then be left out.
It is so important to visit a professional to get a true and proper mold of your head before spending money on a medical wig. Measurement and mold making of your custom piece is critical for fit and comfort of wear.
Insurance Coverage for Medical Wigs
There are several payment options normally available for medical wigs. Most insurance companies will either pay or reimburse a portion of the money used to buy a wig for medical purposes. This is the best news to hear for anyone suffering from hair loss because of illness or other medical reasons.
The first step to take is to see if you qualify under your specific insurance policy coverage. Your medical hair specialist can help you with this by scheduling a first consultation and letting you know all of the cost and details ahead of time. Sometimes if the specialist is not local to your area; they will offer a virtual consultation via Skype or Facetime. This is so convenient for someone who doesn't have the means to travel or have anyone to fit their medical wig properly.
If for any reason your insurance doesn't cover the cost of the wig or give you a reimbursement voucher for part of a medical wig under your current plan; don't feel discouraged. There is still hope that you may be able to buy your medical wig unit through an HSA. An HSA is simply a health savings account where part of your paycheck goes into an account fund that can be used to cover medical costs.
It's essentially your own money to cover out of pocket medical expenses. All you would need to qualify for using your HSA account would be a prescription from your doctor. Even individual supplemental insurance could be a candidate to help you get your medical wig covered.
Quality and Ease of Use
After being customized your medical wig should include high quality hair that provides good air permeability and provide good stability when moving your head around. Your new medical wig should make you feel confident, comfortable and beautiful. It can be very empowering having endless options of medical wigs at your disposal, so enjoy the ride and have fun expressing your individuality!