The Essence Festival of Culture 2023: What to Expect and How to Prepare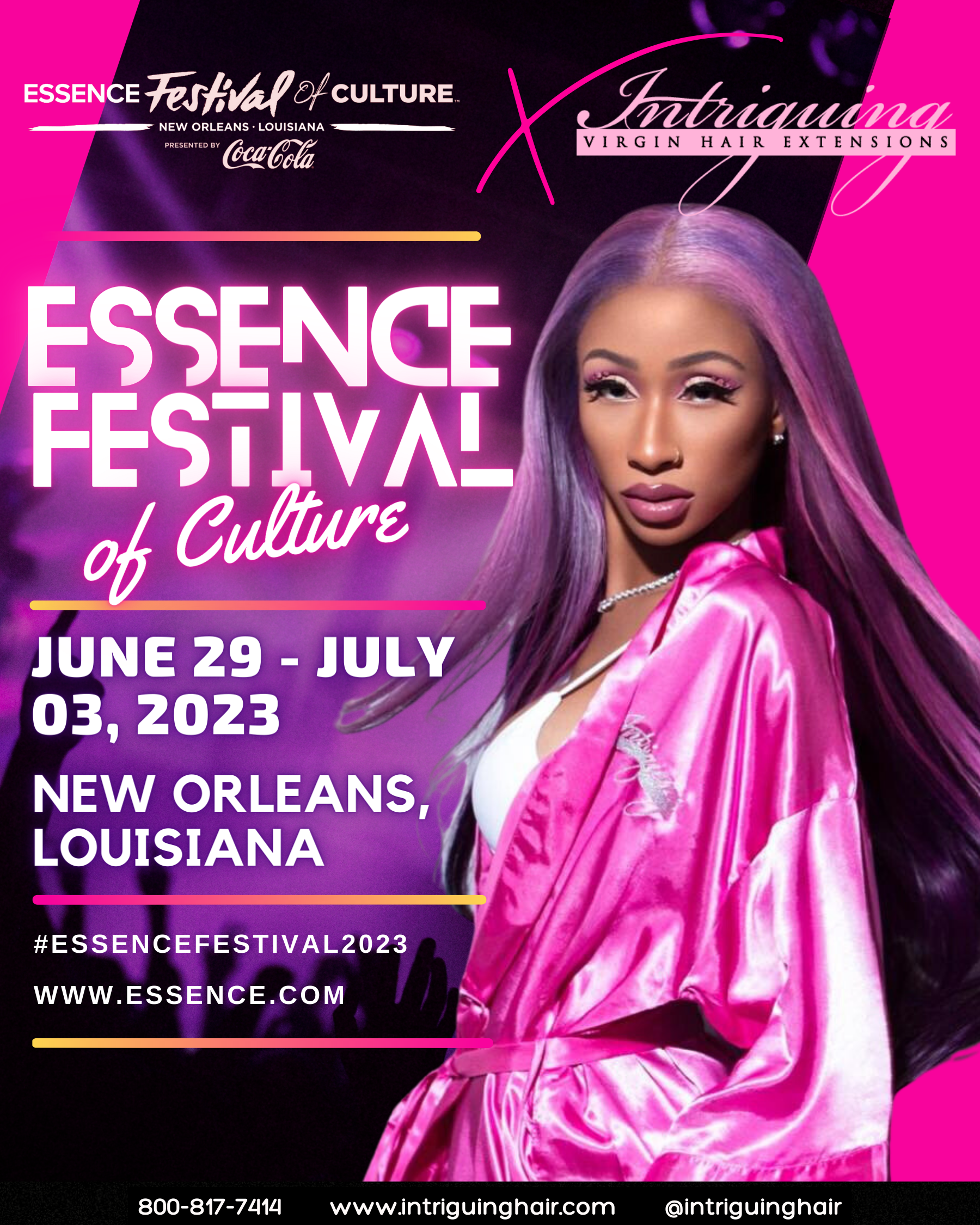 The Essence Festival of Culture stands out as one of the grandest annual events honoring Black culture, music, arts, and entertainment. After two consecutive years of virtual presentations due to the COVID-19 pandemic, the festival is eagerly anticipated to make a triumphant return in person for 2023. Here's what you can anticipate and how you can best prepare for the Essence Festival of Culture 2023.
What is the Essence Festival of Culture?
The Essence Festival of Culture is a yearly extravaganza held in New Orleans, Louisiana. The festival showcases extraordinary musical performances, inspiring keynote speakers, enlightening seminars, engaging panel discussions, and much more, all in celebration of Black culture and heritage.
Since its inception in 1995, the festival has grown exponentially, evolving into one of the largest events in the United States, attracting over 500,000 attendees from across the globe.
What to Expect in 2023?
While the official lineup and schedule for the 2023 Essence Festival of Culture have yet to be announced, you can anticipate a roster of musical artists, keynote speakers, and cultural events of the same exceptional caliber as in previous years.
Past editions have featured performances by iconic figures in the music industry, including luminaries like Beyoncé, Mary J. Blige, and Kendrick Lamar. Moreover, influential speakers such as Oprah Winfrey and Michelle Obama have graced the festival's stage with their empowering messages.
Additionally, the festival traditionally hosts a vibrant marketplace, featuring local vendors offering delectable cuisine, exquisite crafts, and various merchandise. Attendees can also explore a beauty and style expo as well as a wellness zone, promoting self-care and holistic well-being.
How to Prepare for the Essence Festival of Culture 2023
If you're planning to attend the Essence Festival of Culture 2023, here are some essential steps you can take to ensure a smooth and enjoyable experience:
Plan Ahead and Secure Accommodations: Due to the expected attendance of over 500,000 people, it's crucial to book your accommodations well in advance. The demand for hotels and other lodging options will be high, so securing your stay early is advisable.

Stay Informed: Keep an eye out for the festival schedule and lineup announcement. As soon as this information becomes available, review it promptly to plan your attendance at the events and performances that resonate with your interests.

Pack Wisely: Given that the festival takes place in New Orleans during July, prepare for hot and humid weather. Pack lightweight, breathable clothing, comfortable shoes for extensive walking, sunscreen, a hat, and any other items to help you stay cool and protected from the sun.

Embrace the Experience: The Essence Festival of Culture offers an extraordinary opportunity to immerse yourself in the richness of Black culture. Embrace the vibrant atmosphere, connect with fellow festival-goers, explore the diverse events, and make lasting memories.
In conclusion, the Essence Festival of Culture is a magnificent celebration that honors and showcases the beauty of Black culture and heritage, uniting individuals from around the world. As we eagerly await the 2023 festival, taking proactive steps such as booking accommodations early, planning your itinerary, and packing appropriately will enhance your overall experience. Prepare yourself for an unforgettable celebration of music, arts, and culture that will leave a lasting impression.