The Secret to Flawless Hair: Why Celebrities Love Glueless Wigs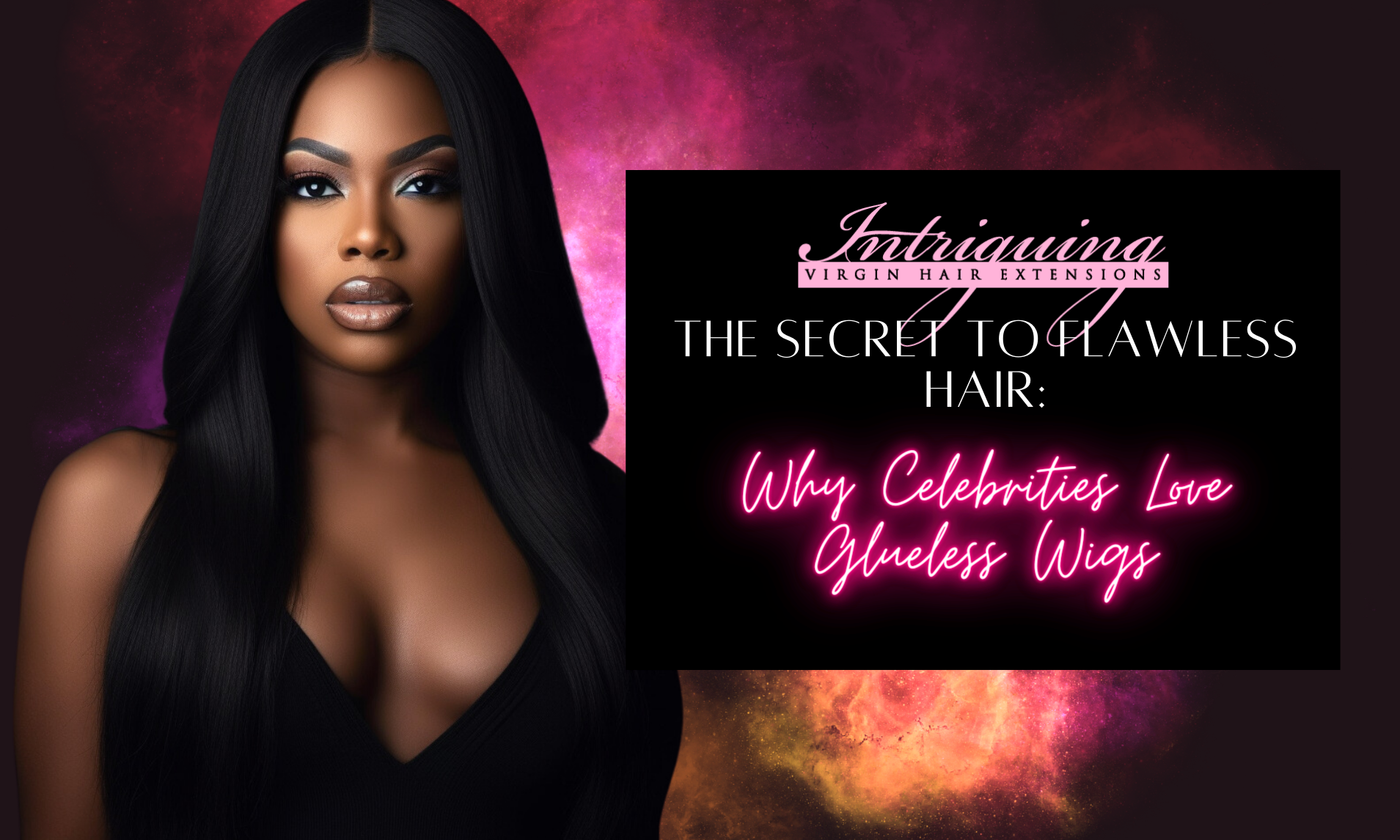 In the realm of Hollywood glamour and the ever-evolving world of fashion, achieving a stunning and consistent hairstyle can be a real challenge. Celebrities are often under constant scrutiny to keep up with ever-changing trends and maintain their signature looks, all while safeguarding the health of their natural hair. Enter the game-changer: glueless wigs. These versatile hairpieces have become the beauty secret of many celebrities and fashion icons. In this blog post, we'll delve into why celebrities adore glueless wigs, explore specific celebrity examples, and uncover the magic behind their flawless hair transformations.
Why Celebrities Choose Glueless Wigs
1. 
Preserving Natural Hair Health
: Constant styling, heat treatments, and extensions can take a toll on natural hair. Glueless wigs provide a protective barrier, allowing celebrities to switch up their styles without compromising the health of their own locks.
2. 
Effortless Versatility
: Glueless wigs offer an array of styling possibilities. Celebrities can seamlessly transition between different looks, from sleek and straight to voluminous curls or vibrant colors, all within minutes.
3. 
Time and Convenience
: The busy lives of celebrities leave little time for lengthy hairstyling sessions. Glueless wigs provide a convenient solution for quick transformations, perfect for red carpet events or photoshoots.
Celebrity Examples: The Glueless Wig Enthusiasts
Beyoncé Knowles-Carter: Queen Bey is known for her ever-evolving hairstyles. She has embraced glueless wigs to effortlessly switch between her iconic long, luscious locks and shorter, more daring looks, all while maintaining the health of her natural hair.
Kylie Jenner: The youngest of the Kardashian-Jenner clan is no stranger to experimenting with her appearance. Kylie has donned a variety of colorful and bold wigs, thanks to glueless options, without any commitment to long-term hair changes.


Zendaya: This multi-talented actress and fashion icon consistently graces red carpets with stunning hair transformations. Glueless wigs allow Zendaya to flaunt diverse styles, from sleek bobs to glamorous waves, showcasing her versatility.
The Magic of Glueless Wigs
1. 
Comfortable Wear
: Unlike traditional wigs that require adhesive or tape, glueless wigs are designed to fit snugly and comfortably on the head. They have adjustable straps and combs for a secure fit, ensuring that celebrities can confidently wear them for hours.
2. 
Realistic Appearance
: Glueless wigs are made from high-quality materials, such as human hair or premium synthetic fibers, which mimic the look and feel of natural hair. The lace front and parting create a realistic hairline, making it nearly impossible to detect that they're wearing a wig.
3. 
Easy Application and Removal
: Celebrities appreciate the simplicity of applying and removing glueless wigs. They can switch their hairstyles as often as they like without the mess or hassle of traditional wig adhesives.
The Glamour of Glueless Wigs
Glueless wigs have revolutionized the way celebrities maintain their impeccable hairstyles. They offer a unique blend of convenience, versatility, and hair protection that allows A-listers to effortlessly achieve their signature looks. From Beyoncé to Kylie Jenner and Zendaya, many celebrities have embraced glueless wigs as their secret to flawless hair transformations. These versatile hairpieces not only empower celebrities to explore a myriad of styles but also inspire beauty enthusiasts worldwide to experiment with their hair while keeping it healthy and vibrant.
LET OUR STYLIST DO YOUR YOUR GLUELESS WIG!
CLICK THE LINK BELOW AND BOOK AN APPOINTMENT NOW: