Embrace Your Waves: A Complete Guide to Natural Wave Hair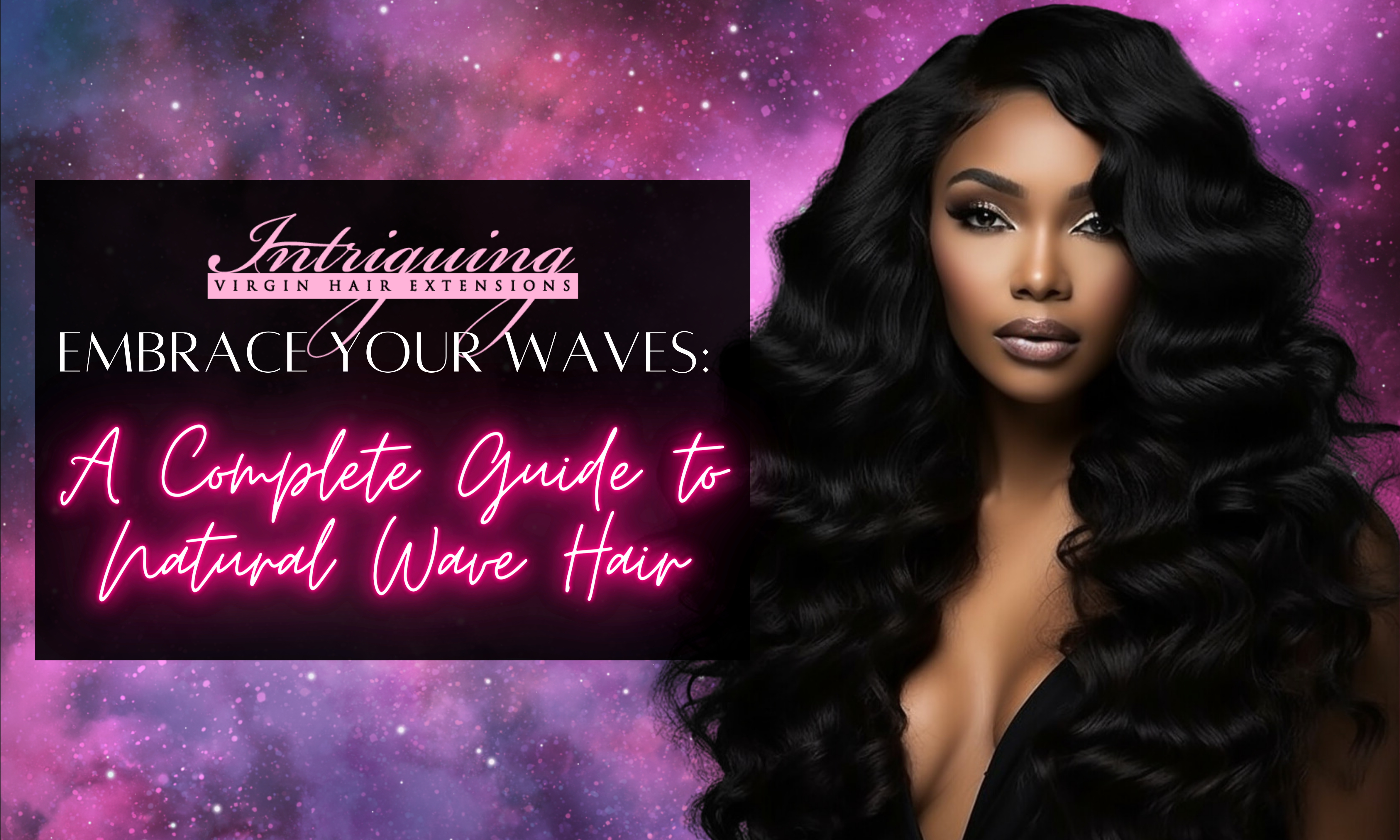 Are you having trouble managing your wavy hair? You're not alone! Natural waves can be both a blessing and a challenge.
In this guide, we'll address your burning questions about natural wave hair. Explore the essence of those gorgeous waves, how to enhance them, and how to keep them flowing.
Are you ready to transform your hair? Let's get started!
Natural wave hair refers to a hair type that forms soft, loose waves naturally. It's not straight but it's not curly either. It sits perfectly in between, giving you a playful and youthful appearance.
This hair type allows you to enjoy the best of both worlds, offering versatility in styling and a naturally voluminous look that many love.
How Do I Get Natural Waves in My Hair?
It's easy to get natural waves in your hair. First, while your hair is still damp after a shower, apply a light hold styling mousse evenly on your hair strands.
Next, create braids or twists in your hair and let it dry naturally or use a diffuser attachment on your dryer for a quicker result.
Once it's dry, let down your hair, and you will see those beautiful natural waves coming to life.
How Do You Maintain Natural Waves?
Maintaining natural waves is simple if you stick to a good routine. Keep your hair hydrated with regular deep conditioning treatments.
Avoid brushing your waves too often; use your fingers to detangle and shape them, maintaining the natural pattern.
Also, try sleeping on a silk or satin pillowcase to reduce friction and keep your waves intact.
Can Wavy Hair Be Natural?
Absolutely! Many people are born with naturally wavy hair with wonderful texture and movement. It's a gift from nature that allows you versatile styling options, from fabulous curls to sleek straight styles, all achievable with your natural wave base. On the other hand, straight hair can be dull and lifeless.
Wavy hair can be styled in a variety of ways, allowing you to express yourself and look your best.
What Causes Natural Waves in Hair?
Natural waves are often genetic, meaning they come from your family tree. But apart from genetics, other factors like your hair's health, the climate you are in, and how you take care of your hair can affect your wave pattern.
For instance, high humidity can enhance the wave pattern, giving a more pronounced wave look to your hair.
How Can I Make My Natural Waves More Defined?
Making your natural waves more defined is a journey of love and care. Start by using hair products that enhance your natural texture.
Put a wave spray or curl defining cream in your hair care routine. Also, "scrunching" can help enhance the natural waves by gently pressing your hair upwards while it's damp. Keep your hair moisturized to keep it looking good.
How to Choose Products for Natural Wave Hair?
The best products for your natural wave hair aren't hard to find. Make your waves happy and vibrant with these tips:
Hydrating Shampoos and Conditioners:

Why

: Keeps your waves moisturized and joyful.

Tip

: Look for labels that say "hydrating" or "moisturizing."

Wave Sprays:

Why

: Adds definition to your natural waves without making it crunchy.

Tip

: Choose lightweight sprays to keep natural bounce.

Avoid Harsh Chemicals:

Why

: Protects your waves from damage and dryness.

Tip

: Steer clear from products containing sulfates and parabens.

Natural Ingredients:

Why

: Nourishes your hair while being gentle on your waves.

Tip

: Look for products with ingredients like aloe vera, argan oil, or coconut oil.

Wide-tooth Comb:

Why

: Helps to detangle without breaking the natural pattern of your waves.

Tip

: Use it on damp hair to prevent breakage and maintain the wave pattern.
By following this guide, you're choosing products that make you happy.
Handy Styling Tips for Your Natural Wave Hair
Flaunt your natural waves with style. Here are some no-nonsense tips:
Use a wide-tooth comb:

Always detangle your wet hair using a wide-tooth comb. It safeguards your waves from unnecessary breakage and maintains their beautiful pattern.

Go heat-free:

Embrace styling methods that do not require heat to protect your hair's natural texture. Try creating waves by making braids or buns with damp hair and allowing it to dry naturally.

Diffuser is your friend:

If you must use a hairdryer, always use it with a diffuser attachment. It helps in enhancing your natural wave pattern without adding frizz.

Proper washing routine:

Don't wash your hair daily. Instead, adopt a routine that maintains your hair's natural oils, keeping it healthy and shiny. Consider washing it 2-3 times a week, and use dry shampoo in between if needed.

Use hair masks:

Treat your hair with nurturing masks once a week to maintain its health and enhance the natural wave.

Hydrate:

Keep your hair hydrated by using products infused with moisturizing ingredients like argan oil or coconut oil.
You can showcase your natural waves in all their natural glory by following these easy tips!
What Hairstyles Suit Natural Waves Best?
You can play around with natural waves when it comes to styling. With their versatility, they pair beautifully with all types of hairstyles, giving you a fresh, delightful look.
One classic option is the beach waves hairstyle which pairs wonderfully with natural waves. You can achieve this look by using a curling wand to add loose curls, and then using your fingers to separate them, achieving a relaxed, beachy vibe.
If you prefer an updo, a messy bun can be your go-to style. Gather your waves into a high bun, let some strands fall naturally, creating a graceful, effortless look. It's perfect for busy mornings or when you desire a chic, no-fuss hairstyle.
For a more formal setting, you can never go wrong with a sleek ponytail. Simply straighten your waves slightly, pull your hair back smoothly, securing it into a ponytail. This style highlights the natural volume and texture of your wavy hair, giving you an elegant appearance that's suitable for any event.
Natural waves are spontaneous and playful. You can try different hairstyles that celebrate your waves.
Conclusion
Embracing your natural wave hair is fun. You gotta love what nature gave you and rock it. So, open our arms and smile at those waves!
With the right care and techniques, you can make your waves the star of the show. So why wait? Watch the magic happen as you show off your gorgeous, effortless waves! You're a fabulous you when you learn how to take care of your natural waves.