Everything you need to know about hair weaves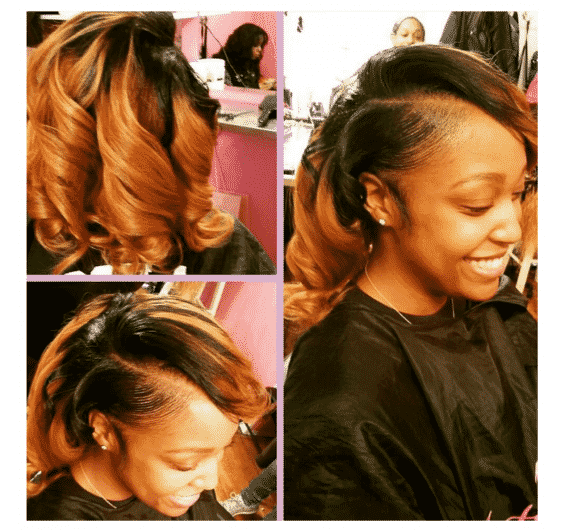 Have you ever wanted to try out a new hairstyle but weren't sure how it would look on you? Well, hair weaves are the perfect solution! They allow you to experiment with different colors and styles without having to make a permanent commitment. Plus, they're relatively easy to install yourself. So if you're thinking about getting a hair weave, read on for everything you need to know!
Hair weaves can protect your natural hair from the elements.

Hair weaves are an excellent solution if you're looking to protect your natural hair from harsh environmental elements such as too much heat or humidity. Not only are they incredibly stylish, but they can actually help keep your locks hydrated and shielded from damage caused by over-exposure to the sun or other conditions. Weaves are also lengthy-lasting and quite easy to maintain, so you'll be able to enjoy your beautiful hair style for weeks at a time! For those of us who demand only the best in styling quality, hair weaves truly deliver — with a look that is sure to turn heads wherever you go.

They can also help to keep your hair moisturized and prevent breakage
Taking care of your hair is paramount for keeping it looking polished and healthy. The right combination of cosmetic products, such as shampoos and conditioners, can do wonders when it comes to nourishing and hydrating your hair. Adding a good leave-in conditioner or treatment to your styling routine can make an incredible difference in maintaining the strength and moisture balance of your hair. They can help keep it nourished from root to tip, locking in essential vitamins to ensure its good health, thereby preventing breakage and damage caused by styling tools such as heat dryers or curling tongs.

If you choose the right kind of weave, it can also look very natural and stylish
When it comes to weave, there are so many different styles and textures to choose from that it can be daunting deciding which one looks the most natural. Fortunately, modern weaving techniques can help you achieve a look that is both sleek and natural. With high-quality extensions, the right color selection, and a skilled stylist, weave can easily be tailored to your unique needs. Whether you want curly bouncy waves with soft movement or a straight stylish bob, you're sure to find a weave that perfectly fits your personality - and that looks stunningly natural too!

Weaves are a great option if you want to change up your look without damaging your hair. Weaves can be a great way to give yourself a totally new look without the damaging effects of some harsher hair styles like bleaching or over styling. They come in a variety of colors, types and textures--from long, flowing curls to straight tresses--allowing you to get creative with your personal style. Not only are weaves fun to play around with, but they also provide protection for real hair that has been weakened by frequent color changes, chemical treatments and heated tools. With the right care, weaves can last months when applied correctly, making them an easy and cost-effective longterm solution if you're looking to switch up your style.

There are many different types of weaves available, so you can find one that suits your needs