Take the Stress Out of Haircare on the Road: Beauty Tips for Traveling Nurses in Boston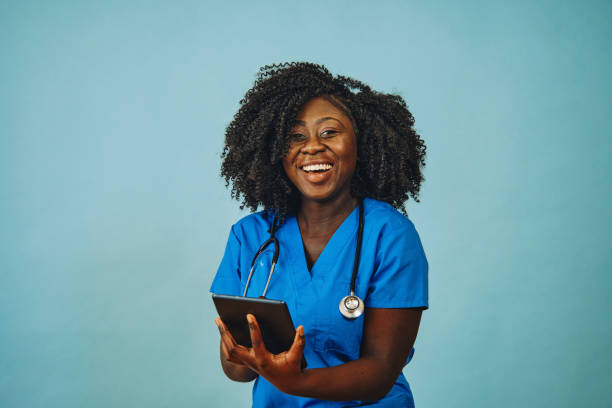 Are you a traveling nurse in Boston who needs help staying beautiful on the road? Thanks to advancements in hair care, it's easier than ever to keep your hair looking amazing no matter where you are. In this blog post, we will give you all the tips and tricks for taking the stress out of haircare on the road. Learn about where to get hair extensions, the top 3 methods for traveling nurses, how to care for them while traveling and more! Get ready to hit the road with confidence knowing that your hair looks just as great as ever.

Take the Stress Out of Haircare on the Road: Beauty Tips for Traveling Nurses in Boston.
Don't let the stresses of travel take a toll on your hair! Follow these simple tips to keep your locks looking their best while on the road. From choosing the right products to protecting your hair from the elements, these tips will help you keep your hair healthy and happy while traveling. Whether you're hitting the road for work or pleasure, follow these tips to make sure your hair is always looking its best.

The Best Places to Get Hair Extensions in Boston

Looking for the best places to get hair extensions in Boston? Look no further! Here is our top pick:

Intriguing Hair: With over 17 years of experience, Intriguing Hair is one of the most trusted places to get hair extensions in Boston. They offer a variety of extension types and lengths to suit your individual needs, and their team of skilled stylists will ensure that your extensions are installed correctly and look natural.

The Top 3 Hair Extensions Methods for Traveling Nurses

If you're a traveling nurse, chances are you don't have a lot of time to spend on your hair. But that doesn't mean you have to sacrifice your style! There are plenty of quick and easy hair extension methods that will help you keep your locks looking gorgeous, no matter where your job takes you.

Here are three of the best hair extension methods for traveling nurses:
Clip-in extensions: Clip-in extensions are one of the quickest and easiest ways to add length and volume to your hair. They're also very easy to remove and reinstall, so you can take them out when you don't need them and put them back in when you do.

Tape-in extensions: Tape-in extensions are another great option for traveling nurses. They're quick and easy to install, and they stay in place well, so you don't have to worry about them falling out.

Microlink extensions: Microlink extensions are a great option if you want something that's more permanent than clip-ins or tape-ins. They're attached to your natural hair with small metal links, so they can last for several months at a time.

The Benefits of Hair Extensions for Traveling Nurses

If you're a traveling nurse, chances are you don't have a lot of time to spend on your hair. That's where hair extensions come in! Here are three benefits of using hair extensions while you're on the road:

They're low maintenance. You can simply put them in and forget about them until it's time to take them out. No need to worry about washing, drying, and styling your hair every day.

They give you a break from your natural hair. If you're tired of your natural hair, or if it's damaged from all the styling, take a break and let your extensions do the work.

They can help you achieve any style you want. Whether you want long and flowing locks or a short and sassy look, hair extensions can help you get the style you desire.

How to Care for Your Hair Extensions While Traveling

If you're a traveling nurse who is constantly on the go, it's important to know how to care for your hair extensions while traveling. Here are some tips to keep your locks looking healthy and gorgeous while you're on the road:
Keep your hair extensions clean. Just like your own hair, your hair extensions need to be shampooed and conditioned on a regular basis. If possible, try to shampoo and condition your extensions every other day. Use a gentle shampoo and conditioner that is designed for color-treated or damaged hair.
Be careful when brushing your hair. When brushing your hair, be sure to use a wide-toothed comb or a brush with soft bristles. avoid brushing your hair too harshly, as this can damage the hair follicles and cause the hair to break.
Protect your hair from the sun. If you're going to be spending time in the sun, be sure to wear a hat or scarf to protect your hair from the harmful UV rays. You may also want to apply a leave-in conditioner or serum that contains sun protection factor (SPF).

Deep condition your hair once a week. To keep your hair hydrated and healthy, deep condition it once a week with a moisture-rich conditioner. Apply the conditioner from root to tip, and then cover your head with a shower cap or plastic wrap. Leave the conditioner on for at least 30 minutes before rinsing it out.

Don't forget about heat styling. If you plan on using hot tools such as curling irons or flat irons, be sure to use a heat protectant spray beforehand. This will help to keep your hair from becoming damaged from the heat.
Whether you're traveling for work or for pleasure, beautiful, healthy hair can help define confidence and increase self-esteem. With that in mind, investing in a quality set of extensions can be a major plus. Hair extensions can offer added length and volume to your natural hair while being both stylish and practical. By taking advantage of the many great beauty services Boston has to offer as well as using the proper products and methods to take care of your hair while traveling, you will be sure to look stunning no matter where you go!