Nikia Londy Brings Brains and Beauty to "The Drybar of Hair Extensions"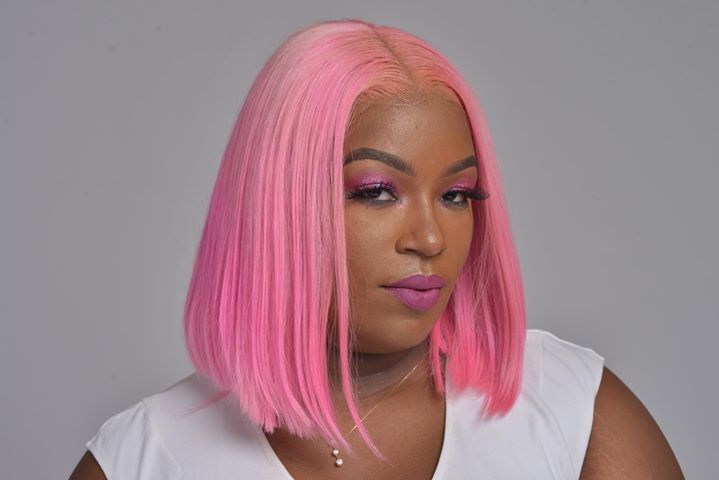 Nikia Londy opened her most recent beauty endeavor with a mission top of mind: to become the Drybar of the world of hair extensions.
The 34-year-old Boston-based entrepreneur opened Intriguing Hair online and in her native Boston in 2013, aiming to bring premier wigs, extensions, and hairpieces to an industry plagued with low-quality, synthetic hair that simply doesn't look and feel the same as natural hair.
[caption id="attachment_12500" align="aligncenter" width="480"]
Nikia Londy, CEO of Intriguing Hair[/caption]
"I've always been obsessed with hair and hair extensions since I was a child," Londy said, adding that she brings more than 15 years of beauty industry experience, as well as formal cosmetology and business training, to her latest endeavor.  "I want people to be intrigued by our clients' hairpieces."
Each piece Londy selects for her shop is made from untreated and unprocessed hair from either Brazilian, Cambodian, Malaysian, or Russian blonde sources. Clients can choose from full lace-front wigs for a purely natural look; wavy, curly, or straight hair extensions; and hair extension bundles. Most products are available at different lengths and densities, as well as multiple customization options such as bleaching and custom coloring. Certified hair extension specialists in the Boston salon are available to install the finished product.
"Most providers either sell the products or the service — few do it under one roof like we do," Londy said.
Of particular note among Intriguing Hair's multitude of hairpiece options are the Brazilian Bodywave Full Lace Wig and Transparent Frontals. The Bodywave wig is available in lengths ranging from 12 to 26 inches and densities of 130 and 150, with bleaching, tinting, and color customization also available. This wig boasts as much bounce as real hair, and it's an especially apt solution for customers who suffer from hair loss or need to cut back on how often they style their hair.
The Bodywave wig additionally stands out since it fully covers the head with a fine lace that lends itself to thorough styling versatility. Made of Brazilian hair, the wig is less prone to frizzing than common Indian and Malaysian wigs, and it stays curled or straightened for longer periods than many other wigs.
Like the Brazilian Bodywave wig, the Transparent Frontals can be ordered with bleaching, tinting, and color customization. These frontals run from ear to ear and are pre-bleached and pre-tweezed, ensuring a natural look with subtle lace that can match all manner of skin tones. Since the Transparent Frontals are made from virgin hair, professional beauticians can easily cut, color, and style the hair to a customer's exact needs. Intriguing Hair offers its Transparent Frontals in all finishes, including straight and curly, and lengths from 12 to 20 inches.
Londy said that many Intriguing Hair clients are those suffering from hair loss, either due to medical treatment or a medical condition such as alopecia, in search of a natural-looking solution. Londy proudly says that Intriguing Hair "helps those with hair loss be partially or fully reimbursed through their health insurance company," a rarity from a beauty salon. With both enticing hairpiece offerings and thorough care for customers' budgets, Intriguing Hair lets anyone who wants better hair get just that – in all manner of ways.
Londy never tires of hearing how delighted Intriguing Hair's customers are with its products. She hopes that, with improved hair, her clients will take on the world with renewed confidence. A lesson she learned when she first launched the company six years ago ties directly into why she's excited for wigs and hairpieces to empower women: "We tend to be nice people," she says, "so as a female, it's important to be assertive." With hairpieces this realistic and stunning, Intriguing Hair's customers will have no problem doing exactly that.
Intriguing Hair operates a studio at 82 Fairmount Road in Boston and offers a full selection of products online. For more information, visit www.intriguinghair.com.