Summer Skin and Hair Problems–Solved!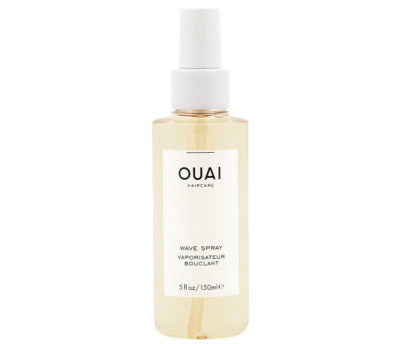 The summer season can be a blessing and a curse. It means longer days, more outdoor activity and ripe summer fruit. But it can also mean sunburn, humidity, and challenges for hair and skin. A Global Lifestyle checked in with hair experts Marshay Harbor and Nikia Londy, and beauty expert Nakeah Fuller to find some remedies.
[caption id="attachment_12510" align="aligncenter" width="400"]
One of Marshay Harbor's picks for staying photo fresh.[/caption]
Marshay Harbor is the hairstylist for one of our favorite guilty pleasure reality shows–Love & Hip-Hop. Nikia Londy is the co-founder of Intriguing Hair, a top-quality hair extension boutique started online and now with a location in Boston. And Nakeah Fuller is the founder of Nakeah Cosmetics and All Things Beauty blog. Here's their advice for how to look great all summer.
What is your go-to beauty secret for the summer?
Harbor: Protective styling! Faux everything! LOL! We love the sun, but our hair isn't so appreciative of those damaging rays. Braids, wigs, and weaves will be your best friends. Try to stay away from heat styling your natural hair as much as possible. And if you do, please use a heat protectant.
[caption id="attachment_12511" align="aligncenter" width="565"]
Curly hair texture from Intriguing hair, perfect for sun-filled days![/caption]
What is that must-have beauty item in your purse/suitcase for summer travel?
Londy: Never leave behind your paddle brush for daily maintenance when you travel. This is especially important with curly textured hair extensions and wigs. Separate the hair into four sections, saturate each section with water, then begin at the ends and work your way up to the root.
If you are traveling to a tropical island or another country, what's the best way to look photo-fresh?
Fuller: Wear a foundation that allows your skin to glow. Add a soft blush to the cheeks along with bronzer for a gorgeous highlight. And, of course, the perfect lip color. I recommend bright orange, pink or red. If you prefer a nude lip, I recommend a soft pink or coral for summer.
 
How can we stay cool and keep our hair and make-up intact this summer?
Harbor: Caudalie Beauty Elixer is a must-have mist that refreshes you on those super hot days. It triples as a toner and makeup setting spray!
Londy: One way is to wash your hair weekly. A clean scalp is going to naturally feel more refreshed.
Fuller: Keep from packing on too much foundation on a hot summer day. If additional coverage is needed, use a concealer.

What are your favorite products for combating humidity?
Londy: My best product for humidity is Goldwell Elixir Versatile Oil treatment, which can be used on hair extensions and natural hair. It's extremely lightweight, doesn't leave buildup, manages frizz, and creates a smooth finish.
What advice do you give your clients for changing trends in between seasons?
Harbor: Whatever you do, make sure you clarify your hair/scalp and use a hydrating, deep conditioning hair mask. Scalp care is just as important as hair care.
Londy: I tell my clients to be confident. No matter the cut, shape, color, style or trend, a self-assured woman can truly wear any hairstyle.
Fuller: I advise my clients to choose looks they are comfortable with while not being afraid to try new ones. And I often share the importance of receiving a great beauty consultation from an expert.
Ladies, now there's no excuse not to look absolutely fabulous this summer. See you by the pool!